Stockton Recovery Service
Who we are
Stockton Recovery Service is a support service for people over 18 years old who are using drugs. We also offer a dedicated Family Service to support families affected by parental drug use, working with the parents, carers, children and any young carers.
What we do
Our service offers tailored support for people using drugs at all stages including harm reduction, criminal justice, structured day programme, aftercare and stimulant specific support. In addition there is a Family Service and support for vulnerable women.
Services include:
confidential advice and information for those using drugs over the age of 18
assessment of an individual's specific needs
needle exchange and harm reduction
reducing criminal activity
working with people arrest referral who have tested positive for cocaine and/or opiates
information to help with taking decisions about drug and alcohol use
support to help cut down or stop using drugs or alcohol
advice and information for parents and carers
one-to-one sessions
group work
structured day programme
breakfast club
appointments at a convenient location
specific support for those who are sex working
sex worker outreach
signposting and gateway to other services
peer mentor programme
peer support services
supported employment
stimulant outreach service.
training for parents and families - Parent Factor and M-Pact
support for young carers
male and female workers
Next steps
Our services can be accessed by contacting us by phone or email or by dropping in during opening hours.

You may be referred to us by the police, probation, social services or your doctor, among others. Upon referral we carry out an assessment to determine the level and type of support you need.
Criminal Justice
Drugs & Alcohol
Young People & Families
Domestic Abuse
Other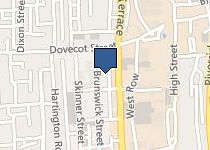 Phone number:
01642 613 358
24/7 emergency number:
08000 522 050
Fax:
01642 613 463
Email:

kim.michelle@cri.org.uk
clair.dowgill@cri.org.uk
Address:
17-18 High Street
Stockton-on-Tees
TS18 1SP
32 34 William Street
Stockton on Tees
TS18 1DN
Hours:

Monday 9.00-17.00
Tuesday 9.00- 17.00
Wednesday 9.00-19.00
Thursday 9.00- 17.00
Friday 9.00 - 19.00
Saturday 9.30- 13.00